Yesterday, I had a vivifying time giving a guest presentation and workshop for my friend Dr. Tyler Fox's HCDE 298: "Introduction to Inclusive Design" course at the University of Washington. It was my first time back in a classroom–and a big one at that, with eighty students–since teaching my own English courses online this past spring semester for Ohio University. Dr. Fox and his students were welcoming, engaged, polite, and willing to participate in the discussion and exercises I threw at them.
My presentation was entitled "Gaming Difference: Race, Gender, Queerness, & Inclusive Design" and worked through a few big ideas and issues concerning game design: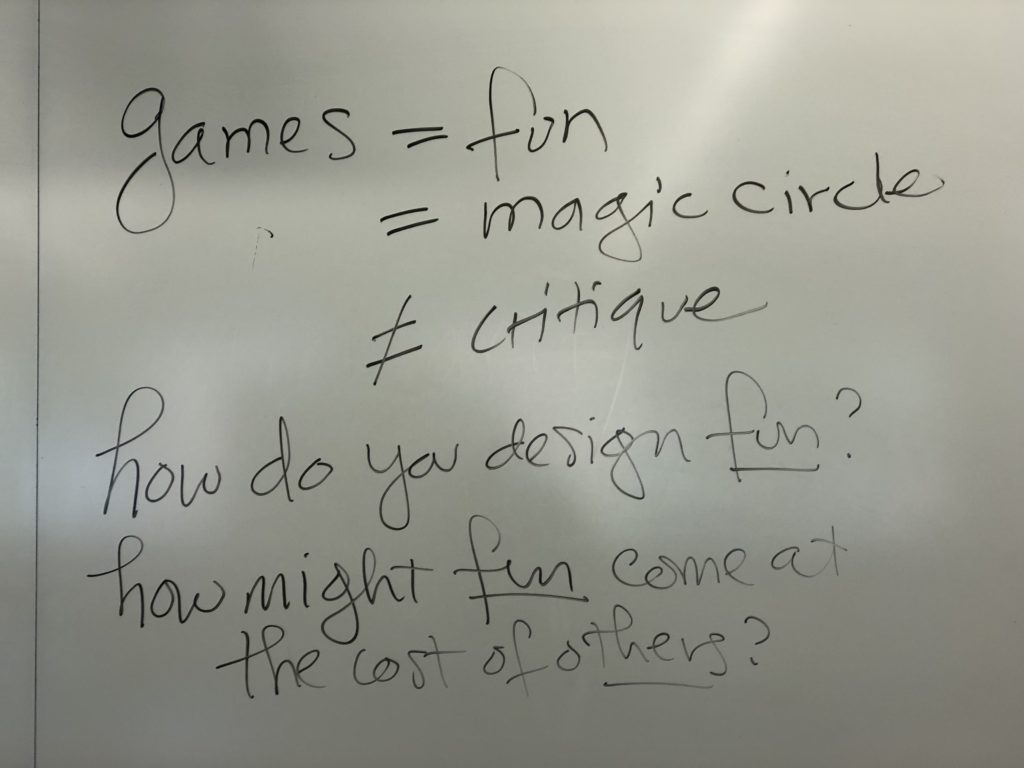 I opened with the short, recorded presentation I did for the Queerness and Games Conference in 2014 on Cards Against Humanity. I often start my game studies courses with this short presentation (and essay) because it uses an analog game that most students of played and interrogates what it means for a game to be fun and problematic at the same time. Then, after a short debrief, I led the class in a quick activity I call "Cards for Inclusive Design," where students were provided with blank "white cards" to write down answers to:
on one card, have them write down a challenge to inclusive design
on the other card, have them write down an inclusive design solution
In groups, students pulled from their pooled answers to fill in the blanks for "black cards" I projected: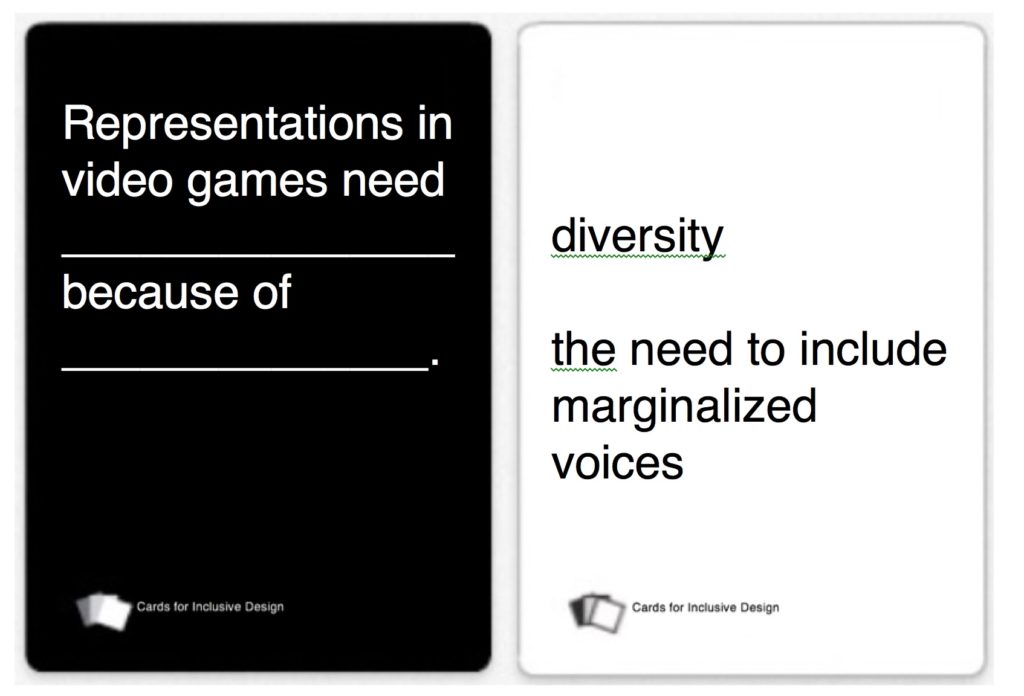 We did a few rounds of "Cards for Inclusive Design" to talk about how games might embrace more thoughtful, less harmful principles and still be fun and interesting.
Then I presented a quick run down of the analytical and scholarly work I do on video games, talking about ways to challenge the normativities of race, gender, sexuality, and mechanics in most mainstream games. Here is my Prezi presentation:
Then the rest of the period was spent on a longer activity I call "Queering Mechani-skits," where students are broken in groups to pick a game, to pick a simple mechanic from their chosen game, and to think about ways to change one thing about the mechanic to "queer" it, to make it more inclusive, diverse, or radical. The groups are provided with colored paper and markers to draw sprites or incorporate text or even to make props. Then each group presents their ideas first by acting out the original mechanic, and then acting out the new, queered mechanic.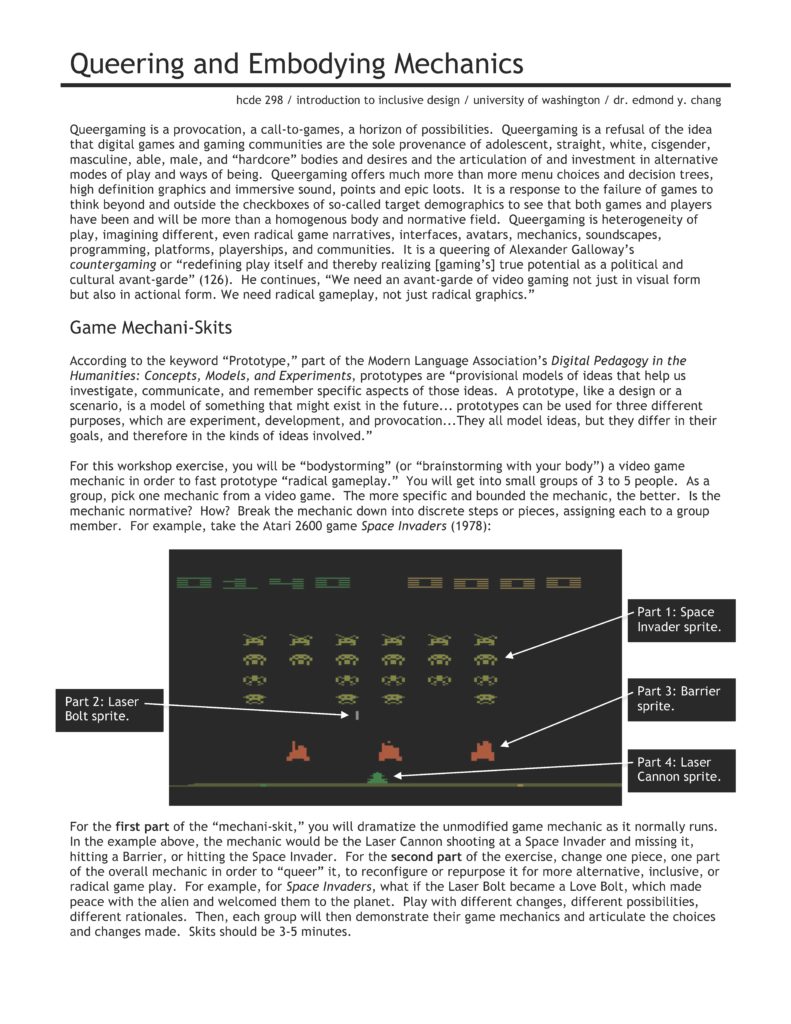 The class was really energetic and the skits they produced were really great. They really thought about different possibilities and how even the smallest change can make a huge difference in the ways games engage different identities, values, and actions. Here are a few examples of what the groups came up with: