For my next virtual conference, I am presenting at the Association for Asian American Studies annual meeting, again virtual, which will be April 7-10, 2021. I present on Saturday, April 10 as part of a roundtable called "Made in Asia/America: Why Video Games Were Never (Really) About Us." The roundtable was organized by Christopher Patterson and Tara Fickle. It will be fun and amazing to speak alongside a group of great folks: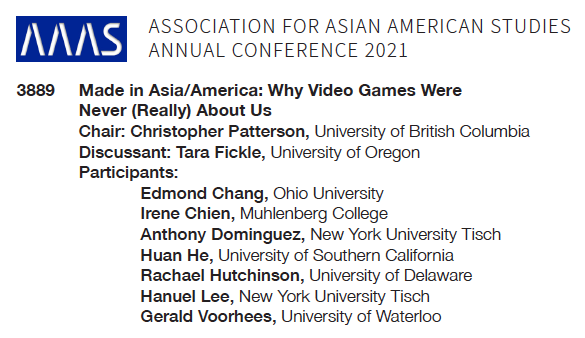 The roundtable, in part, is to promote Chris and Tara's forthcoming edited collection Made in Asia/America and to highlight some of the book's contributors. I will be talking about my chapter entitled "Gaming While Asian," which is a combination of game studies, close playings, and memoir in the form of a choose-your-own-adventure essay. Here is a rough map of the essay: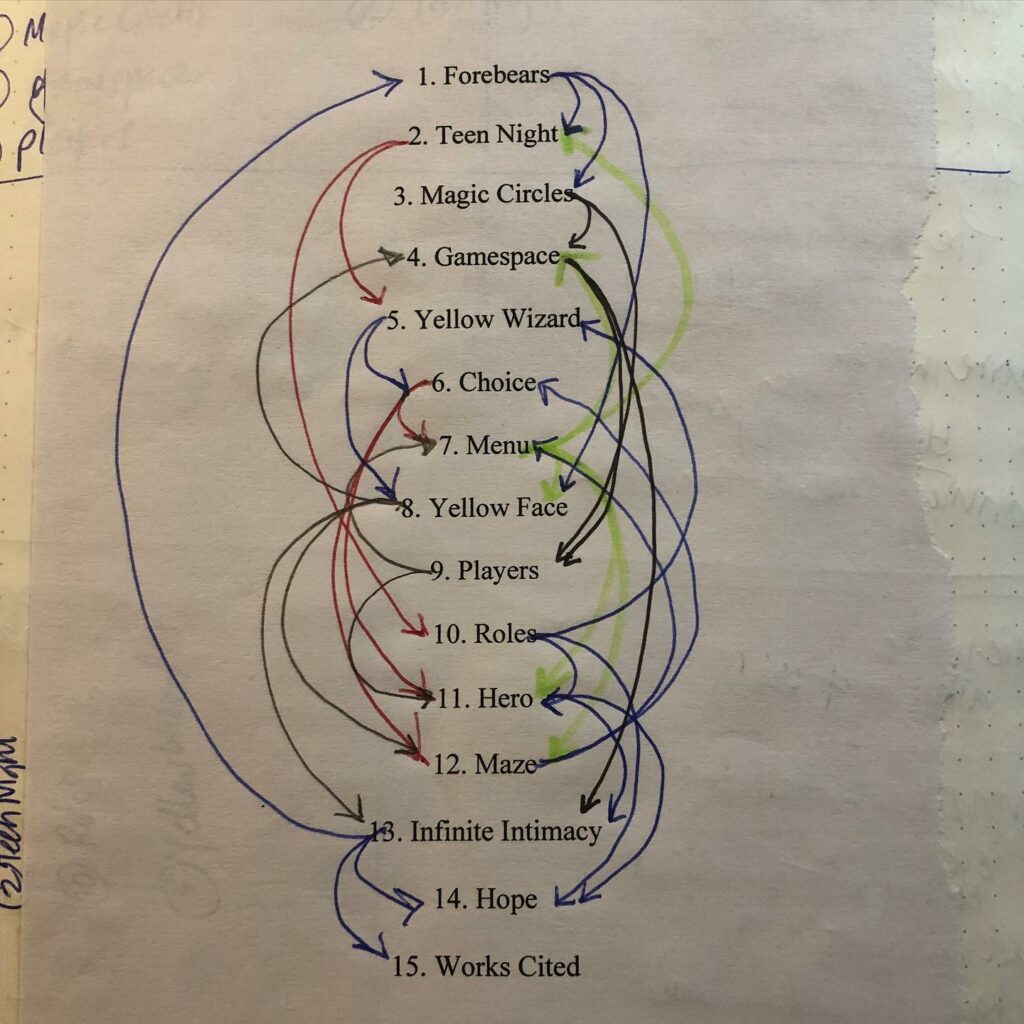 I look forward to the session and to the rest of the conference (though I do not know how much I will be able to attend given the end of the semester). And like last time, I look forward to when we can all do this once again in person. I really miss hanging out with smart folks and getting a chance to chat, discuss, and commiserate after the session, at dinner, and beyond.