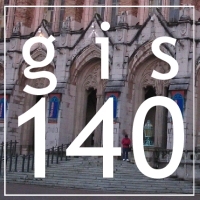 Section A
Last taught Summer 2007-08
© 2005-07 Edmond Chang. All original material. All rights reserved. Email the webmaster of this site.
These pages are best viewed with Mozilla Firefox or Internet Explorer. Open your browser to the largest viewable area.
These pages are hosted by the University of Washington Computing & Communications system.
Welcome to GIS 140: Writing, Reading, Thinking Ready (Section A, Early Fall Quarter 2007-08)
Ursula K. Le Guin once wrote, "First sentences are doors to worlds." In a manner of speaking, GIS 140 is the first sentence, the first words of your university experience. This class is a first step, a first look, and often a first in-depth exploration of your transition to college, of academic reading, writing, research, of campus resources, and of critical and scholarly thinking.
In this course, you will learn to become critically conscious of your specific relationship to and encounters with writing and reading — you will be metacognitive about your own academic strengths and difficulties. In other words, through thinking about and reflecting on the writing, reading, and analytical skills you bring to this class, you will learn to assess who you are as a writer and develop your skills to engage with and to perform more effectively in college writing courses like English 131, 121, or 111.
This course is divided into three major sequences. The first of the three sequences focuses on the concept of literacy and the nature of learning. You will explore these subjects critically and theoretically by reading essays and narratives about the process of learning to read and write. You will also write your own literacy narrative in which you reflect on your own experiences with reading and writing. Furthermore, we will push the definition of literacy beyond just a knowledge of letters to include multiple literacies and multiple ways of knowing and showing.
The second sequence examines the challenges and strategies of active learning and academic inquiry. We will explore the concept of difficulty in reading and learning, conventions of 'academic discourse', reasons why students resist facing challenges, and ways for working through difficult learning tasks. At the same time, we will further develop writing habits, reading lenses, and learning practices, including close reading and responding to difficult texts, analyzing texts, working in peer groups, conducting research, and using campus resources.
Finally, the third sequence asks you to look back at the quarter and reconsider your literacy narrative in terms of the ways your writing, reading, and learning have changed. You will be asked to put together a portfolio of all of your work and to submit a culminating prospective essay in which you will track your progress as a writer, reader, and scholar. The prospective essay will serve both as a cover letter to your portfolio and as a survey of how you now view yourself as a writer, the challenges you will face in future classes, how you expect to meet these challenges, and how you will further develop your new set of skills, strategies, and theories.
GIS 140 promises a fast-paced, compressed quarter of writing, reading, discussion, research, asking questions, more writing, revision, more reading, more discussion, critical thinking, analysis, fun, and even more writing and revision. We will engage texts small and large, everyday and theoretical. This particular incarnation of GIS 140 also promises a healthy inclusion of popular culture, cultural studies, politics, gender studies, new media, and experiential learning. By the end of the quarter, the hope of this course is that you realize that learning and knowledge and experience are more than just rubrics, rote, numbers, syllabuses, tests, grades, and graduation requirements—that learning and knowledge are fundamentally interconnected, intertextual, personal, political, cultural, and mutually enhancing.
For a detailed description of the class take a look at the Course Policies and Syllabus.
GIS 140 Course Outcomes
1. To understand, develop, and sustain a metacognitive approach to writing.
     • to make the transition from high school to college-level writing
     • to identify your writing strengths and how to build on them
     • to assess your writing difficulties and how to handle them
     • to understand the demands and conventions of different writing situations
2. To develop strategies for active learning through writing and close reading.
     • to engage in academic inquiry, conversation, and research
     • to identify your strengths and difficulties when engaging challenging texts
     • to use writing to deal with difficulty in college-level readings
     • to understand that reading as generative as well as supportive of writing and research
     • to understand the demands of different reading situations
3. To locate, explore, and use different academic and collegial resources.
     • to develop peer review strategies to read your and your peers' writing productively
     • to get the most out of writing centers and other campus resources
     • to use the library and library website
     • to develop classroom and study habits including note taking and time management
     • to identify the skills, experiences, and best practices that may transfer to other classes